Newest, beautiful, single women now added for week of Wednesday, September 23, 2020 - Tuesday, September 29, 2020
During this COVID-19 crisis, be assured we are still working daily to ensure your success!
Reasons to Find Love | Why You Should Go for It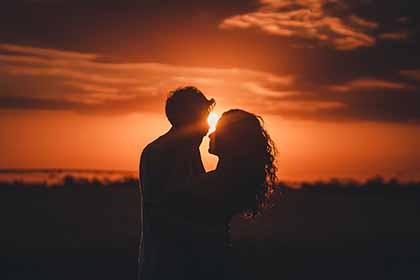 Exploring this world with your head held high in hopes of being able to find a genuine source of love can oftentimes lead to disappointments, or worse, chest-crushing heartbreaks. This can happen one too many times to a few people and it never fails to make them feel discouraged, causing them to decide to lay low and avoid the idea of relationships for a while. This reaction is completely understandable, of course. No one wants to find love on empty streets only to constantly be met with different kinds of roadblocks.
With all of that in mind, you begin to wonder if it's worth going out there again to give love another try. Why do people still bother searching for ways on how to meet women and make them fall in love despite recurring failures? Should you just take a step back and wait for it to come to you? Well, while it's important to take a step back and reflect once in a while, it's equally important that you are able to bounce back and take a leap of faith. Because the secret to finding love is to simply believe that it exists. And we're all meant to find our one true love in life, regardless of how long it may take. So if you're feeling doubtful of giving it another shot, here are a couple of reasons why finding love again is a chance worth taking:
It's only a matter of time. If you simply wait for love to find you instead of going out there yourself, who knows when that could happen, and most importantly, how? You're lucky if it arrives sooner than later. But what if it's too late? What if it doesn't arrive at all? Are you really going to leave something as profound as love to chance and fate?
Waiting for it might lead to your misery. If you're actively searching for love, you become healthier, you feel more conscious about how you look, and you're more careful about your well-being. But if you're on the waiting end, someone might stumble upon you while you're down on your knees, at your weakest. And who would want to be part of something like that? You have to be sure that you're at your best when you encounter the woman you'll want to end up spending the rest of your life with. Make your future partner see that you can be a genuine source of love and companionship.
If you end up waiting too long, the notion of love might disappear on you forever. If you wait too long, longer than you can handle, then the very reason you're in this position in the first place will become non-existent. You will start to despise the idea of love and affection and start to prefer being alone. While being alone is a perfectly okay option for anyone who wants it, you will probably agree that that's not what you really want. If you're reading this now, then that surely isn't something you would want.
It will be more exciting and rewarding. Falling in love is always an enjoyable experience for anyone who makes the effort to search for it. There is beauty in love and relationships that have failed as it provides you with more insight regarding what makes it work and what you should avoid doing the next time around. If you wait, perhaps it will arrive, but you may never grow as a genuine lover. You are just as you were before. Whereas if you get out there, you constantly learn new things, you become more emotionally intelligent, and you manage love and relationships better. You'll get to know how to find true love and happiness in life.
Keep all of these things in mind and just go out there, find love and meet the woman you will eventually marry. If you're unprepared to meet one personally, you can sign up with Moscow Ladies and begin talking to beautiful foreign ladies of Moscow, Russia. Search for single women who, like you, are yearning to find genuine love!
Newest, beautiful, single women now added for week of Wednesday, September 23, 2020 - Tuesday, September 29, 2020
You have to meet the women to marry them! We have group singles tours departing nearly every month!