Newest, beautiful, single women now added for week of Wednesday, September 23, 2020 - Tuesday, September 29, 2020
During this COVID-19 crisis, be assured we are still working daily to ensure your success!
Movie Date Ideas | 5 Movies to Watch at Home During Winter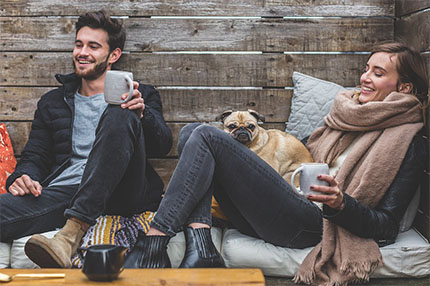 We all love everything that is comfortable for us, and nothing is more comfortable than your own home. Sometimes, you just want to stay lazy, stay at home, and watch your favorite film together with your significant other. This is especially better during the winter season.
In Moscow Russia, weather conditions during winter can be quite harsh and unpredictable, which is why it's not advisable to be roaming around the city if it's not really necessary. While most Moscow locals may have already been able to adapt to the city's weather conditions, most if not all of them would rather stay at home and keep themselves warm.
If you want to spend a romantic evening with a beautiful Russian woman during wintertime, there's no better way to do it than with a cozy and romantic movie date at home. While there are other exciting things to do in Moscow during winter, nothing beats cuddling under the sheets while enjoying a nice movie and keeping each other warm.
Prepare the popcorn, maybe open a bottle of wine, and take note of our top 5 best films to watch on your movie date with your Russian girlfriend:
Edward Scissorhands

A dark fantasy film brought to life by the acclaimed director Tim Burton, Edward Scissorhands talks of a creature named Edward that is almost human in form only that his fingers are made out of scissors. It is a mixture of laughter and sadness as Edward gets to experience living with humans and falling in love. A perfect film for gloomy weather. It remains to be one of the most beloved films ever.

Eternal Sunshine of the Spotless Mind

An incredible mixture of romantic drama and science fiction, this movie is regarded as one of the best films of the 21st century. This film has garnered a cult following due to its amazing plotline and wonderful storytelling about a different option on how to move on from heartbreak. This film will make your heart go through a spectrum of emotions.

Love Actually

The movie features an ensemble cast and tells ten different love stories but all are interlinked in some form or another. Intended to be a holiday film, Love Actually is frequently shown during the Christmas season. It is considered by many to be a modern-day Christmas film classic.

Home Alone

You can't talk about holiday films without mentioning Home Alone. This movie is something a lot of us have probably already seen before, but it never hurts to watch it again especially during a winter date night. This comedy classic is also considered a holiday film, and it will surely leave you bursting into tears of laughter, combatting the gloomy atmosphere of winter and making you feel better after watching the previous more emotional films.

Groundhog Day

You probably have watched this classic hit before. Groundhog Day is a comedy film that talks about a reporter who is caught in a time loop while covering a Groundhog Day event, causing him to relive the day over and over. This film was added to the US National Film Registry and is one of the best comedy films in history. Another feel-good and thought-provoking film like this is perfect for your cold winter day.
There you have it! 5 of the best movies we can recommend for your winter movie date. There are so many more out there, but you can definitely start out with these ones. Russian women are movie lovers themselves, so you will never go wrong with this kind of a date idea.
If, however, you're still looking for a Russian beauty to have a winter movie date with, you're in luck because here at www.moscowladies.com, we have a plethora of profiles of Russian women looking to date a foreign guy like yourself. Simply sign up for free today and who knows, you might just be spending your next winter in Moscow watching movies with your Russian girlfriend.
Newest, beautiful, single women now added for week of Wednesday, September 23, 2020 - Tuesday, September 29, 2020
You have to meet the women to marry them! We have group singles tours departing nearly every month!