Newest, beautiful, single women now added for week of Wednesday, September 16, 2020 - Tuesday, September 22, 2020
During this COVID-19 crisis, be assured we are still working daily to ensure your success!
Tips on How to Approach Heartbroken Single Women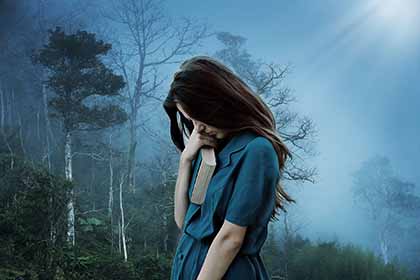 According to a popular song that was released a couple of years ago, loving can hurt sometimes. However, others claim that pain has nothing to do with love as pain usually occurs in the absence of love. Whatever the case, in your endeavors to find love, you are bound to encounter pain, as well as people who may still be experiencing pain - the kind of pain that was caused by love. There's no telling if the single women you'll meet still choose to be single because of a certain heartbreak they went through. It's then up to you if you insist on pursuing someone who is still heartbroken from a previous relationship.
You need to keep in mind that not everyone you'll meet, single women or those that are taken, are happy and hopeful. Many of them might as well be putting on facades, while others have learned to build walls around them to avoid getting hurt again. But when you encounter women who are still heartbroken, or end up being interested in one, you're going to have to work harder in making them believe in love again. Hence, the following are some tips and pieces of advice on how you can properly approach these women:
Don't constantly ask about their past. When you bluntly ask a single woman about a certain past that left her sad and hurt, it will only open the door to memories she has been wanting to forget. Instead, wait for her to talk about her past. Wait for her to open up to you herself. Once she does this, listen to her intently.
Be aware of the things that their previous partner did. Listen well and take note of important points. Try to assess which aspects of her previous relationship left her disappointed. Internalize these things and make sure you never do them yourself.
Always be a great listener. If you want to meet single women from all walks of life, remember to always be a great listener. Regardless of what these women talk about, be it their problems, interests, aspirations, etc., always be ready to lend an ear. They will greatly appreciate you for this. Besides, being a good listener is one of the top things single women search for in an ideal partner.
Know their sources of comfort. Whenever the woman you're interested in shares about her past and starts to break down, know that one of the best ways to ease her pain is to use her own sources of comfort on her - be it her favorite food, books, movies, tv shows, or anything that is sure to put a smile back on her face. If her source of comfort is to be held close, do so. Show her that you're willing to help her get through this.
Be extremely good to her. The best way to approach a woman who is guarded and heartbroken is to just show her how good you can be. Show her not everybody is going to hurt her. Show her love, trust, affection, and goodness. And in her own time, she will learn to love again and you will have played a role in that.
Pain can happen to anyone, even to those who are as strong as Russian women. So if you are to search for love among the women in Russia, only to find out that the one you're interested in is still heartbroken, don't give up just yet. Let that push you forward. That way, you won't just find love for yourself, but you'll also be helping someone believe in it again.
If you're looking for reliable dating sites to meet beautiful Russian women, feel free to sign up with Moscow Ladies today and get the chance to meet hundreds of single women who are patiently waiting to meet someone genuine and true. If you believe you're ready for love, then don't hesitate to find it among these ladies!
Newest, beautiful, single women now added for week of Wednesday, September 16, 2020 - Tuesday, September 22, 2020
You have to meet the women to marry them! We have group singles tours departing nearly every month!